Don't Make These Assumptions When Buying Homeowners Insurance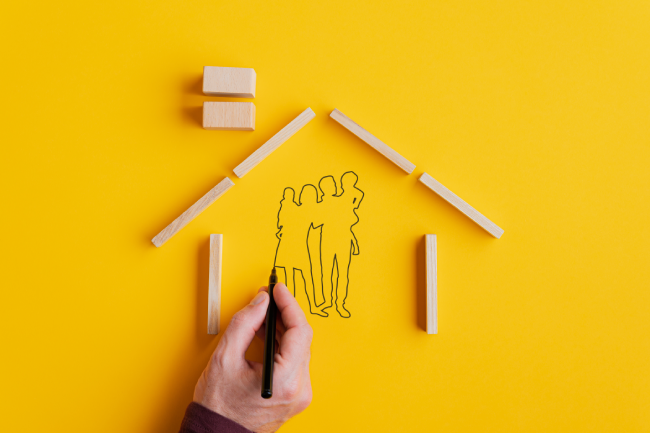 If you ever buy a house, then you will probably have to buy homeowners insurance. Most mortgage lenders require applicants to buy coverage as part of their application. However, policies are as diverse in shapes and sizes as the different homes on a street. Thus, you should never assume that your policy will include a certain type of coverage. Consider some of the common myths of homeowners insurance and use them as a map to help you avoid the wrong coverage. 
Myth: All Homes Need the Same Coverage 
Broadly, homeowners insurance usually offers four types benefits:
Structure coverage that pays for damage to your house following unexpected damage. 

Possessions insurance to insure your belongings against unexpected losses. 

Loss of use insurance that will cover certain living expenses if a hazard temporarily forces you to move out. 

Liability insurance that will pay for third party losses if one of your household's residents unintentionally causes them bodily injuries or property damage. 
However, the catch is that not all policies need to include all these benefits.  
For example, condominium owners need augmented structure coverage. This is because they don't have responsibility for the full structure of the home. The owner of a freestanding house, however, will need full structure insurance. Your agent can work with you to determine the right coverage for your specific home. 
Myth: Your Policy Covers All Types of Damage to The Home 
There are eight common types of homeowners insurance called HO-1 to HO-8 policies. Each will define the circumstances under which it will pay for damage to the home. Depending on the circumstances of the claim, you might not receive full compensation from your policy: 
Some policies only insure the home against a list of defined perils. It will only pay when damage occurs as a result of one of the listed hazards. 

Other policies take the opposite approach to covering damage. The policy will cover damage from

all perils except

those listed as exclusions.

Flooding related to floods (flash floods, storm surge or other weather events) will usually not have coverage. To get coverage, you will have to buy specific flood insurance. Most policies come from the National Flood Insurance Program.

Homeowners insurance might cover damage from burst pipes. However, it might limit damage to certain areas, such as your basement.
Myth: All Possessions Have Coverage 
Your policy will usually limit how much it will pay for damage to certain possessions. For example, most possessions policies pay actual cash value for the item. Insurers determine cash value based on an item's depreciated value at the time of the loss. 
Coverage might also limit how much it will pay you for damaged collectibles or electronics to only a fraction of their value. However, you might be able to enhance your possessions insurance with a special coverage endorsement. 
Myth: You Should Always Carry a High Deductible 
Most structure and possessions coverage will include deductibles. A deductible is a cost that the policyholder agrees to pay for the cost of a claim before their policy will pay. So, if you have a $1,000 structure deductible and a fire causes $4,000 in structural damage, then you pay the first $1,000 of the damage costs. Your insurer pays the remaining $3,000. 
If you choose to increase your deductible, then you might be able to save on your premium cost. However, you must pay the deductible yourself in case of a claim. Any claim cost that is less than the cost of the deductible will not have coverage. Only increase your deductible if you can afford to pay higher costs out of your own pocket. 
Myth: You Need Only Basic Liability Coverage 
Liability insurance offers a variety of help if the homeowner causes to someone else. For example, if a neighbor slips on a broken step, falls and gets hurt, then liability insurance can help them pay for the costs of their recovery. It might pay the neighbor's medical bills, lost income and legal costs if they sue you. Therefore, you won't have to pay for these costs on your own.
Most policies offer a variety of potential limits that the homeowner can choose. Though even low limits might pay several thousands of dollars for liability claims, it might not be enough coverage for the costliest claims. Homeowners should therefore consider increasing their liability limits. It helps to have a coverage value that will offer them ample assistance in case of a high claim. You might even buy extra coverage by getting umbrella liability insurance.
Myth: Dropping Coverage is Okay After You Pay Off the Home 
For as long as you have a loan on the home, you will likely have to have homeowners insurance. However, once you pay off the home, you might think about dropping coverage. It is usually not a good idea to do so. If you drop your coverage, then you will have no help available for any of the costs of major damage to the home. This is a cost you wouldn't want to manage yourself. Therefore, consider coverage a bedrock to your long-term financial security.