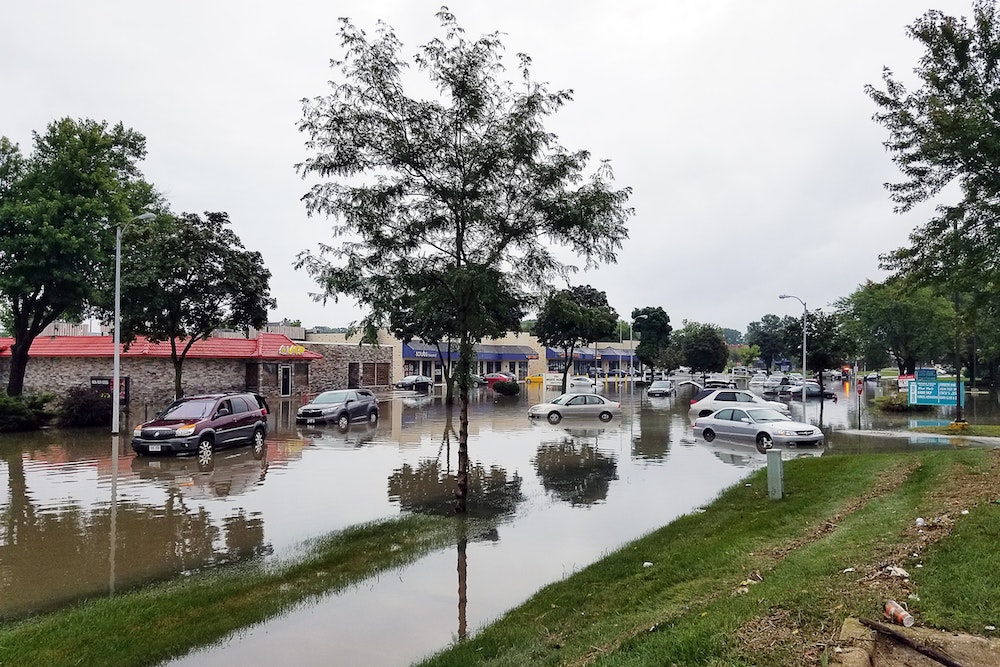 Covering Commerce, Covington, Madison, Monroe, Greensboro, Winder and More!
Water damage in a home or business is costly, pervasive, and often difficult to clean up. That's particularly true when it comes to damaged caused by a flood, which is one of the most unpredictable types of weather out there. Floods are so risky, in fact, that most standard home and business insurance policies do not cover properties damaged in these events. Rather, that coverage will be provided by stand-alone flood insurance.
Flood insurance is part of a tightly regulated marketplace and many people must buy a policy if their property sits in a high-risk flood zone. However, policies are customizable and adaptable to the needs of any property owner. The dedicated team at Signature Insurance Group is committed to helping every client get the benefits that are perfect for their coverage needs.
To get your approved, regulation-compliant flood insurance policy today, call us at (770) 867-1964 or request your quote online! It's fast, free and easy.
Common Flood Insurance Questions
What Does Flood Insurance Cover?
Most people think that floods are massive events like Mississippi River floods or storm surge caused by major hurricanes. However, floods can occur at any time in any home, even at times when the weather is clear. Flood insurance is designed to help you cover your losses from these events.
Flood policies are available for both commercial and personal properties, and generally offer several types of benefits:
Dwelling/Property Insurance: Covers damage to your home itself. It can also cover detached structures that sit on the property.

Possessions Insurance: Coverage will pay for damage to your belongings destroyed in the flood.

Coverage can also help you pay for cleanup, mold remediation and similar costs.
What Types of Flood Insurance Are Available?
Private flood insurance plans are available from certain insurers. However, most flood insurance policies are underwritten by the National Flood Insurance Program (NFIP). This federal program is supported by FEMA and is available to almost every homeowner in the United States. Often, NFIP plans are the most easily accessible, reliable and beneficial in times of trouble, primarily because they meet strict flood insurance regulations set by law.
Am I Required to Buy Flood Insurance?
Every home in the United States sits in a FEMA-designated flood zone. These zones are created by the NFIP, FEMA and community governments to gauge flood risks in certain areas. Property owners in flood zones classified as high-risk will be required to obtain a flood policy if they have a mortgage on the property. Lenders that are federally insured must require coverage of all residents of high-risk zones.
Flood zones change periodically, so even though you might not need coverage today you might face a new coverage requirement tomorrow. Plus, even if you don't have a requirement to buy coverage you can still benefit from the solid protection offered by flood coverage, even though your home might never have flooded before. Our agents will be with you throughout the process of researching, enrolling in and maintaining your flood insurance benefits.
Looking for Flood Insurance in Georgia?
When most people think of a flood, they might think of events like Hurricane Katrina, or Hurricane Sandy. These were huge devastating storms that caused billions of dollars in damage.
In reality, most floods are caused by far less catastrophic situations. In fact, it only takes a few inches of standing water to cause tens of thousands of dollars.
If you're looking for flood insurance in Winder we've got you covered. Did you know that every single house in the entire country is in a FEMA flood zone? It's just that some flood zones are worse than others.
In most situations, you will have a 30 day waiting period when you buy flood insurance, so don't wait until it's too late!
Homeowners insurance does not cover flood damage
Regardless of whether you live in Winder or any other part of Georgia, flood insurance has to be purchased as a separate, stand-alone policy.
It is not covered by homeowners insurance.
Flood insurance policies also reimburse you for the work that you and other family members did to sandbag your homes, move furniture and remove debris.
If you live in certain flood zones, your mortgage company may require that you purchase a flood insurance policy.
If you live outside a high-risk zone, or if you no longer have a mortgage, flood insurance is optional.
How to get started on your Flood Insurance quote
To get started on your quote, call our office or click over to our quotes page. Either way we'll make the process simple!