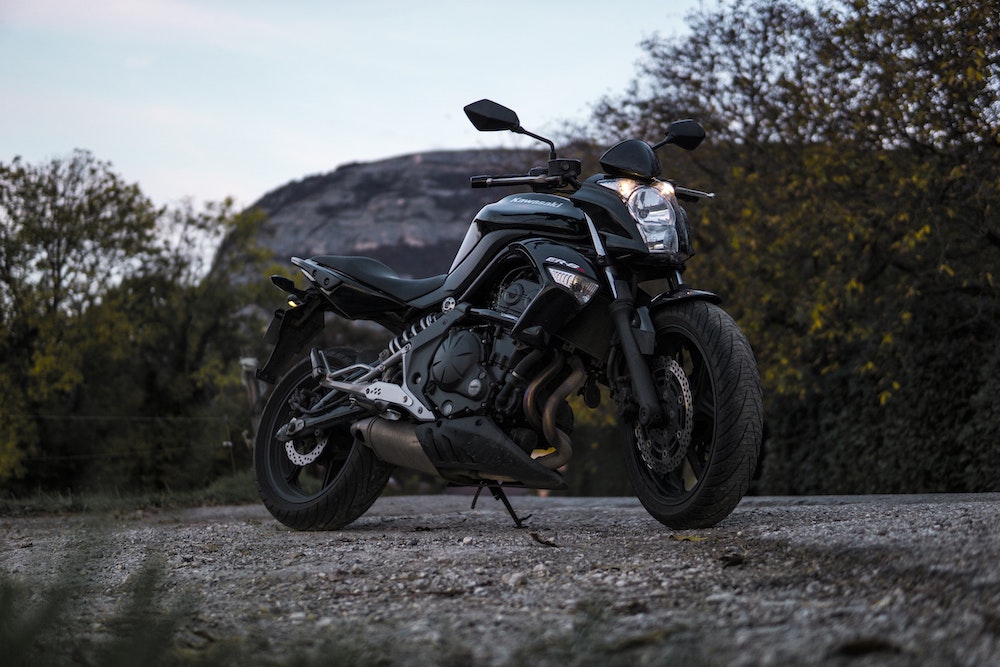 Covering Commerce, Covington, Madison, Monroe, Greensboro, Winder and More!
By law, every Georgia driver is required to have motor vehicle insurance, and motorcycle owners are no exception. However, it is not possible to insure a motorcycle under standard auto insurance. Instead, bikers need the specialized benefits provided by motorcycle insurance.
Motorcycle insurance is customizable, effective in times of trouble, and can be very affordable as long as you design it correctly. With the help and expertise provided by your dedicated agent from Signature Insurance Group, you'll never have to stress over getting the coverage solutions that are best for you. We'll work hand in hand with you from day one to provide your bike with quality benefits.
You can purchase motorcycle insurance online now by filling out a quote form, or by calling (770) 867-1964 for more information.
Common Auto Insurance Questions
How Does Motorcycle Insurance Work?
Motorcycles are riskier to own and operate than your average car, which is why they need motorcycle-specific insurance. This coverage exists to help every biker cover the costs of losses that arise following an unexpected, unavoidable problem with the vehicle. It will therefore reduce your own cost responsibility for damage costs by helping you pay them off.
What Does Motorcycle Insurance Cover?
Motorcycle insurance looks a lot like other motor vehicle insurance plans, and can offer coverage like:
Liability Insurance:

When an accident is deemed your fault, this coverage help you pay for the damage you do to others (such as other drivers) who weren't on the bike with you.
Bodily Injury Liability Coverage:

This plan pays for third-party medical bills and sometimes for death benefits.
Property Damage Liability Coverage:

Pays for damage to the other party's property.
Collision Insurance:

This covers damage to your own bike that you sustained in a wreck.
Comprehensive Insurance:

This coverage pays for bike damage from non-accident mishaps, such as weather damage, fires, theft, vandalism or similar accidents.
Medical Payments Coverage/Personal Injury Protection:

If you get hurt in an accident, this coverage can pay for your medical bills. It sometimes will cover other losses like lost income.
Uninsured/Underinsured Motorist Insurance:

This insures you against damage caused by someone else who doesn't have appropriate liability coverage. If you are the victim of a hit-and-run, for example, then this coverage can pay for your damage.
Further benefits that you can use to enhance your protection include:
Roadside assistance

Custom parts coverage

Gear & accessories coverage

Replacement cost coverage

Gap insurance
Is Motorcycle Insurance Required in Georgia?
All Georgia drivers must carry at least the following insurance coverage:
$25,000 bodily injury liability insurance per person

$50,000 bodily injury liability insurance per accident

$25,000 property damage liability insurance
You can increase these limits to provide you with more assistance, and you can of course add other optional benefits into your plan. The more coverage you have, the better you'll be able to face the ramifications of challenging problems that might arise with your bike.
How Much Motorcycle Insurance Do I Need?
Your bike's value and your ability to pay for accident damage is unique to you. Therefore, the amount of motorcycle insurance you need will have to be customized. Keep a few things in mind:
Your plan will include a physical damage deductible, which is a cost of a damage claim that you must pay yourself. Always choose a deductible that equals a cost you can afford out of pocket.

Carrying increased liability coverage limits can help you get more assistance in case of at-fault accident claims or lawsuits.

If you have financed your bike, then your lender will often require collision & comprehensive coverage. You should continue to maintain this coverage after you have paid off the loan.
How Much Does Motorcycle Insurance Cost?
Numerous factors can influence your motorcycle insurance premium, including your:
Vehicle value

Annual mileage

History of accidents on your driving record

Place or residence

Chosen coverage limits and deductibles
We offer policies from a network of trusted, nationally recognized insurance carriers. You have our guarantee that we will comprehensively search our policy options to find the one that offers you the best value for your budget.